Every year, thou­sands of Series 6 trac­tors roll off the assembly line at the John Deere plant in Mannheim, Germany, for world­wide distri­b­u­tion. The plant is one of the most impor­tant employers in Mannheim and John Deere's largest produc­tion facility outside North America.
It all began with Hein­rich Lanz in 1921 – when the world's first crude oil tractor, the HL 12, was presented in Mannheim. The 200,000th Bulldog was produced in 1956 – the same year John Deere took over Hein­rich Lanz AG with its facto­ries in Germany and Spain. Some 72 years after the intro­duc­tion of the first Lanz tractor, the one millionth tractor left the Mannheim factory in 1993.
And just 30 years later, the two millionth tractor has rolled off the assembly line. The top model of the Mannheim produc­tion with 301 hp, a 6R 250, bears the portrait photos of more than 300 employees. Here, some of them have their say.
3.300 Experts
give their best to make a tractor roll off the assembly line.
I love the fact that I never know exactly what to expect in the morning. Having been there for the one millionth tractor, I've seen first-hand how much the factory has changed over the decades. That's fasci­nating to see.
Jürgen Altmann, Quality Engi­neering / OFP Supply Chain Quality, 44 years of service
---
Every 4,2 minutes,
a tractor rolls off the assembly line in Mannheim, a total of 40,000/year.
I enjoy going to work every day. Over the past decades, I've been able to help plan and imple­ment new manu­fac­turing facil­i­ties. It's really special to see how our field is evolving.lt.
Holger Pudack, Layout & Machine Plan­ning, ME Services DFT, 33 years of service
---
2 times a week
220 trac­tors go by ship to Rotterdam or Amsterdam and then on over­seas
When I think how we've already produced 2m trac­tors, I think of 2m satis­fied customers. It's nice that I can contribute to this as a Works Council member – while gaining an insight into all areas and very diverse topics through my work.
Cosmin Sirbu, Works Council, 26 years of service
2/3 of all tractors produced in Germany are manufactured by John Deere in Mannheim.

For us, progress always includes making our site more envi­ron­men­tally friendly. I work on that every day. Even as a child, I often walked past the plant and was always impressed by the trac­tors.
Daniel Sigmund, Envi­ron­mental Manager Mannheim, 8 years of service
---
First
Million
Trac­tors
1.000.000
70
Years
Second
Million
Trac­tors
1.000.000
30
Years
---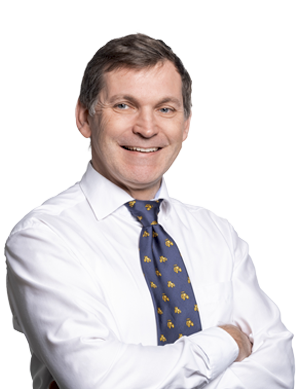 I'm always really proud when I hear from dealers and customers that there's nothing more that can be done to improve the delivery quality of our premium trac­tors. It's great that we can all continue to write the John Deere success story together.
Peter M. Kuegler, Project Coor­di­na­tion of Premium Trac­tors in Final Assembly, 16 years of service
1-millionth
Tractor
JOHN DEERE 6400
JOHN DEERE 6400
Perfor­mance
100 / max. 104 hp
Construc­tion
Frame construc­tion
Trans­mis­sion
Partial 4-speed power­shift trans­mis­sion
Steering
Fully Manual
Connec­tivity
–
2-millionth
Tractor
JOHN DEERE 6R 250
JOHN DEERE 6R 250
Perfor­mance
250 / max 301 hp with IPM
Construc­tion
Frame construc­tion
Trans­mis­sion
Step­less AutoPowr™ trans­mis­sion
Steering
Inte­grated Auto­Trac
Connec­tivity
Data Trans­mis­sion via JDLink™