Any new busi­ness requires exten­sive thought and plan­ning, but when it's an exten­sion of an exist­ing farm enter­prise, con­tract­ing real­ly is a bal­anc­ing act. We offer some top tips to help you get it right.
Machin­ery
The first con­sid­er­a­tion is an obvi­ous one – what machin­ery do you need and how should you struc­ture it? Michael Read, man­ag­ing direc­tor at Bur­den Bros, a John Deere deal­er­ship and con­tract­ing busi­ness in Kent, sug­gests look­ing at what kind of work needs doing, and on what land or soil type. "Will you need a lot of tech, track­ing or mon­i­tor­ing? We could put all the bells and whis­tles on but if you won't use them, it's dead mon­ey. And big­ger horse pow­er is not always bet­ter."
Be as up-to-date with tech­nol­o­gy as you can afford to be.

Michael Read
How­ev­er, scrimp­ing on spec­i­fi­ca­tion can also be the biggest down­fall, he warns. "Be as up-to-date with tech­nol­o­gy as you can afford to be." It's impor­tant to recog­nise idle time as this can be a com­mon blind spot. And don't scrimp on main­te­nance. "Ensure ser­vic­ing is done at the right time – after that point you're at risk." Set­ting out a real­is­tic repair bud­get should also be a pri­or­i­ty.
An extend­ed war­ran­ty is a no-brain­er, says Mr Read. "Machin­ery is your num­ber one asset – if it's not run­ning, it's not earn­ing. We encour­age our cus­tomers to take the month­ly pay­ment option which includes the machine, an extend­ed war­ran­ty, a main­te­nance plan and tech sup­port."
Finan­cial impact
Cost­ing out a machine needs to fac­tor in mul­ti­ple aspects, he explains. "Con­sid­er the impact on yield and pro­duc­tiv­i­ty, depre­ci­a­tion, cost of run­ning and main­te­nance, fuel usage, ground work return, com­paction and dam­age. It's about look­ing at the return on invest­ment and whether you're lever­ag­ing the tech­nol­o­gy." Work­ing with a good deal­er­ship is an inte­gral part of any con­tract­ing busi­ness – with­out func­tion­al machin­ery there is no busi­ness.
Work­ing with a good deal­er­ship is an inte­gral part of any con­tract­ing busi­ness.
The most impor­tant thing between a con­trac­tor and deal­er is hon­esty, says Mr Read. "Trust and trans­paren­cy go both ways. Be hon­est about what you're doing with your busi­ness and how things are going," he explains. This includes talk­ing about cash­flow, as the deal­er may be able to help with cred­it or extend­ed pay­ments. Con­trac­tors should chal­lenge their deal­ers on ser­vice lev­el agree­ments, to be sure of what they are get­ting. And it's always worth ask­ing for fig­ures and tes­ti­mo­ni­als to back up claims of good ser­vice, he warns. "Prac­tice some due dili­gence."
Buy or rent?
A big repair bill could crip­ple a new con­trac­tor in their first year, and rent­ing means that any mechan­i­cal or tech­ni­cal fault is the respon­si­bil­i­ty of the deal­er­ship. "We always encour­age new con­trac­tors to rent new machin­ery as they can change their mind and pur­chase lat­er. But do get the rental agree­ment in black and white." Any pur­chas­ing deci­sions should be made with the advice of an accoun­tant, warns Mr Read. "When new to con­tract­ing, finance can be the weak­est point."
Insur­ance
Con­trac­tors often need spe­cial­ist insur­ance to ensure they're cov­ered for acci­dents, thefts or fires, accord­ing to Chris Walsh, farm insur­ance spe­cial­ist at NFU Mutu­al. "Safe­guard­ing income is also impor­tant, espe­cial­ly for con­tract­ing busi­ness­es which gen­er­ate sig­nif­i­cant income dur­ing har­vest and can­not risk hav­ing machin­ery out of action."
The first con­sid­er­a­tion is prop­er­ty insur­ance which pro­tects equip­ment, machin­ery and fuel. "As your busi­ness grows, ensure you have your prop­er­ty val­ued cor­rect­ly to avoid under-insur­ance." Pub­lic lia­bil­i­ty is also key. "The risk of injury and third-par­ty prop­er­ty dam­age can increase as con­trac­tors often work long hours on unfa­mil­iar farms. Con­sid­er exten­sions that cater for risks like plant­i­ng of incor­rect seeds or dam­age that could result in the loss of a BPS or Envi­ron­men­tal Stew­ard­ship pay­ment."
As your busi­ness grows, ensure you have your prop­er­ty val­ued cor­rect­ly to avoid under-insur­ance.

Chris Walsh
A legal require­ment for most busi­ness­es is employer's lia­bil­i­ty insur­ance, even if employ­ees are fam­i­ly mem­bers or sea­son­al work­ers, says Mr Walsh. "It pro­tects a busi­ness and its employ­ees if they are injured or become ill due to their work." It's also advis­able to put a risk man­age­ment plan in place to ensure com­pli­ance with health and safe­ty reg­u­la­tions. "This shows insur­ers that busi­ness­es are effi­cient and safe – some­thing that will be con­sid­ered when pre­mi­ums are cal­cu­lat­ed." It may also be worth hav­ing busi­ness inter­rup­tion cov­er to pay for hir­ing a machine if your own is dam­aged, and con­sid­er loss of income cov­er too, he adds.
---
CASE STUDY: Be proac­tive, advise your clients
Tom Robin­son set up a con­tract­ing busi­ness after return­ing home from study­ing, when he realised that the fam­i­ly farm was unable to sup­port him and his par­ents. After 10 years he now works across 162ha, buy­ing and spread­ing 30,000t of chick­en muck across South West Eng­land.
Staff
Hav­ing a good team makes all the dif­fer­ence to a suc­cess­ful con­tract­ing busi­ness. "A dri­ver will have his own trac­tor, tanker and spread­er – that way they tend to look after them bet­ter," says Mr Robin­son. He also offers a bonus if his employ­ees hit a tar­get ton­nage or bales in a day. Sun­day is a day off for every­one and Mr Robin­son uses lit­tle moti­va­tions or fines to look after his staff and improve effi­cien­cies.
"It's about man­ag­ing peo­ple and find­ing out their strengths and weak­ness­es. I want to retain staff and cus­tomers like see­ing the same dri­ver." Jug­gling dif­fer­ent jobs can be hard, so Mr Robin­son tries to do a week­ly plan. "Reli­a­bil­i­ty is how we pick up cus­tomers. Work with oth­er con­trac­tors if you need to – there's enough work to go around."
Clients
As Mr Robin­son had pre­vi­ous con­nec­tions with poul­try lit­ter sup­pli­ers, he approached farm­ers direct­ly to see if there was inter­est in using it. "I tried to get it into areas that didn't have access to it. Now I have peo­ple ring­ing me."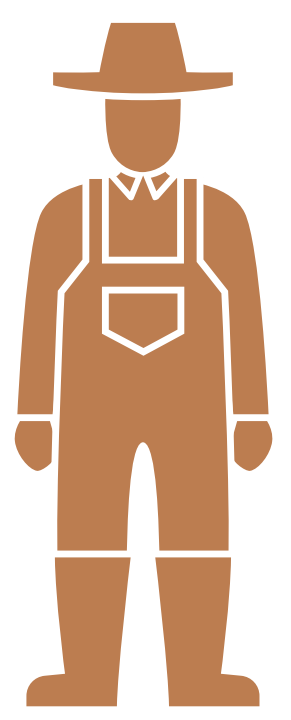 He has since expand­ed to take on sewage diges­tate, biosolids and farm­yard manure. It's impor­tant to be able to advise clients on their sys­tem, and be proac­tive, says Mr Robin­son. "If you know a cus­tomer will be due some work, phone them."
Most of Mr Robinson's spread­ing jobs are with­in an hour's trav­el, but if a farmer wants a large order or is will­ing to pay increased trans­porta­tion costs, he will trav­el fur­ther.
He also does cere­al con­tract­ing with­in a 25-mile radius of the home farm, drilling 200-240ha of crops, com­bin­ing 40ha and doing mow­ing, bal­ing and silage wrap­ping.
Charges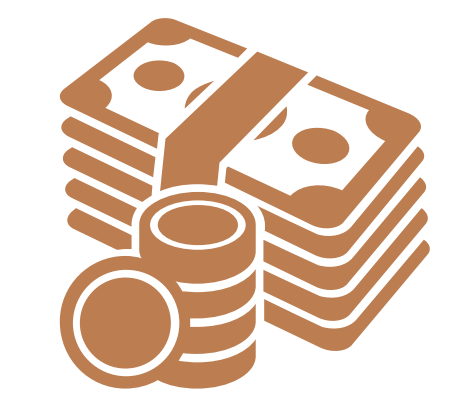 Mr Robin­son charges by the tonne for muck and diges­tate jobs, with any­thing else charged by the hour or acreage. He charges a pre­mi­um price because he offers a top ser­vice, with the right kit and suf­fi­cient capac­i­ty. "I need the best kit to do the job prop­er­ly and I can then charge a slight pre­mi­um," he explains.
"Most of the kit is bought new and will be paid for with­in a few years." He gen­er­al­ly keeps trac­tors for 6,000 hours and every­thing is on an extend­ed war­ran­ty so he knows the run­ning costs of each machine, with most main­te­nance done in-house.