BRAND REGISTRATION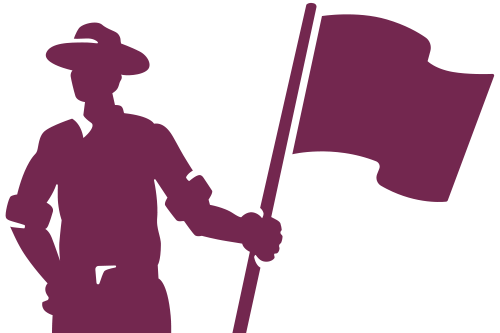 In 2021, the number of trade­mark
appli­ca­tions world­wide was around
13.9 m.
Source: statista.com / 2021
In 2022, 94,545 trade­mark
appli­ca­tions were filed in France
94,545
Source: Inpi / 2022

trade­mark appli­ca­tions
were filed in the UK
137,035
Source: Intel­lec­tual Prop­erty Office, Gov.uk / 2022
WEIGH IT UP
More inde­pen­dence
End consumer recog­ni­tion
More added value at the farm
More skills needed
High work­load and organ­i­sa­tion effort
High invest­ment
KNOW YOUR IDENTITY,
BUILD YOUR IMAGE:
brand iden­tity
You're in control of the brand iden­tity: It's your name, logo, messages, values, market posi­tioning, etc. The aim here is to stand out from the compe­ti­tion.
brand image
Your brand image is subjec­tive; it depends on the consumer and can be influ­enced through commu­ni­ca­tion and quality.
BRANDING STEPS TO A STRONG BRAND
Think of your­self as a brand:
"You're a super­hero – it's just that no one has noticed yet!"
Who are you?
Let people know who you are.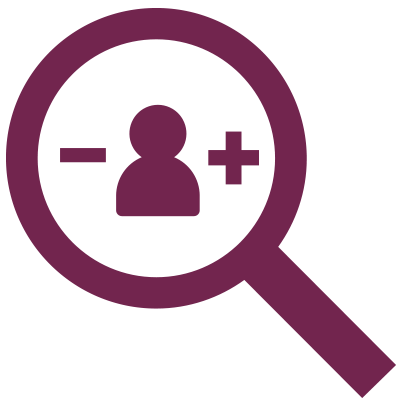 What is the compe­ti­tion doing?
Don't be a copy, stand out.
Define your target audi­ence:
Find out who your customers are and what they want.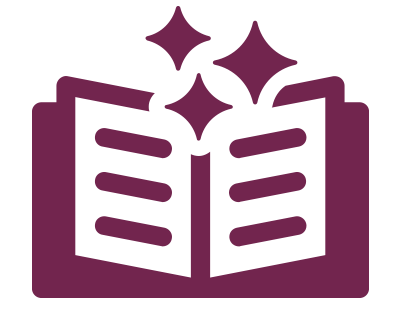 Find your story:
Don't tell fairy tales, tell your own story.
Commu­ni­cate:
Define your strengths, admit your weak­nesses.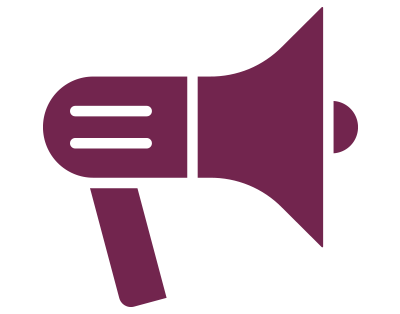 Source: Agrar­mar­keting Detail­reich
WHAT MAKES A GOOD LOGO?
Scal­able
A logo must be scal­able; from very small to very large, it must remain recog­nis­able. Don't get carried away making it overly detailed.
Repro­duc­tion
If it is to be printed on company clothing, for example, the logo must not have too thin colour gradi­ents or lines.
Colours
Be strategic and choose a small colour palette that is brand repre­sen­ta­tive – but also consider whether it could be repli­cated in black and white; you want it to remain recog­nis­able in mono­chrome.
Target
Who are you wanting to attract? Think about what pleases the target demographic's eye – should the logo look fresh and modern or more tradi­tional?
Time­less
Ideally, a logo should be time­less and not tied to a design trend.
Orien­ta­tion
Land­scape is often the most effi­cient orien­ta­tion. However, a flex­ible logo that works in different orien­ta­tions is ideal.
TAKING THE JOHN DEERE LOGO AS AN EXAMPLE:
An example of successful visual iden­tity: A John Deere logo has been around for 150 years. During this period it was redesigned seven times. Three impor­tant mile­stones are presented below.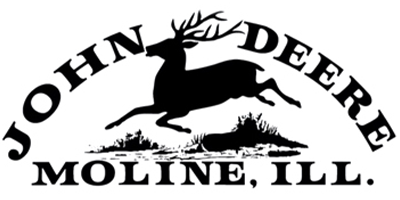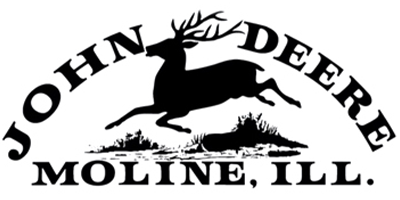 Nearly 40 years of oper­a­tion fly by before John Deere regis­ters its first trade­mark. The logo itself had been in use since 1873, but the very real threat of fraud changed the unof­fi­cial logo into the first recog­nized symbol of agri­cul­tural excel­lence.
John Deere was becoming so estab­lished in the construc­tion and forestry equip­ment industry that the previous claim "Quality Farm Equip­ment" was a disser­vice as a slogan. The company let its name stand alone on the logo for the first time, a sign of extended industry reach world­wide.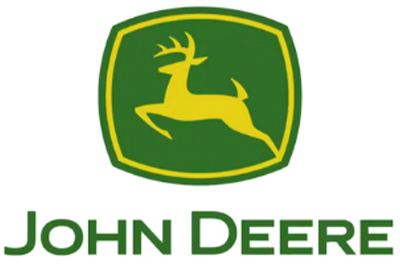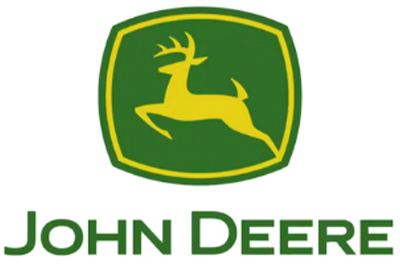 Never one to leave good enough alone, John Deere changed its logo in a crucial way at the turn of the new millen­nium, showing its iconic "leaping deer" leaping instead of landing for the very first time. This current version illus­trates a deter­mi­na­tion to advance through tech­nology and to become the best version of what the world needs.
SHORTENING THE MARKETING CHAIN
Consider work organ­i­sa­tion
Even without founding a brand, entering short marketing chains means a signif­i­cantly higher amount of work with the same amount of raw prod­ucts. Here is an example of the distri­b­u­tion of working hours in vegetable and fruit growing:
Cultivation
Sale
Harvesting and processing
Source: Chambre d'Agriculture de la Loire
What added value?
Several studies show that short marketing chains lead to higher added value within the company.
However, some experts put this cost-effec­tive­ness into perspec­tive because of "hidden costs" asso­ci­ated with non-produc­tion tasks that are often not consid­ered in prof­itability assess­ments. Source Économie rurale, No. 367, 2019
Source: Économie rurale, Nr. 367, 2019